Lincoln Financial Field

10th St. and Packer Ave.

Philadelphia, PA 19148

(See map below)

Directions:

      Take the Walt Whitman Bridge. After crossing bridge into Philadelphia, take Broad Street, Exit 349 (formerly Exit 45). Make a left onto Broad Street as you come off the exit. Follow signs into stadium parking. Option #2: After bridge, take Packer Ave, Exit 350 (formerly Exit 46). Bear right onto Packer Ave, turn left onto Broad Street and follow signs for stadium parking.

Thursday, August 24, 2017

3:00 PM Tailgate, 7:00 game

FREE ! Call Tom for details

We have 30 free tickets, thanks to friends in high places. Call Tom for yours. We are also having a tailgate party before the game. Details are incomplete. We will keep you up to date via the Wednsday Wake-Up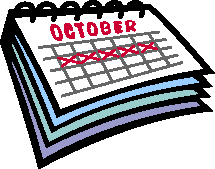 Tom C. 856-722-7008 or

   <tom.cusack@hotmail.com>

       Eagles vs Miami

     with tailgate party at Lincoln Park in Philly