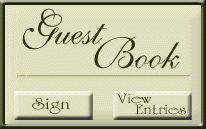 Picnic croquet competitors make nice with smiles. Back: Tom and Linda. 

Front, from left: Patti, Linda, Shirl, Judy

Please sign our guest book

With their smiles, Tom and Harriet brighten the 2019 Philadelphia Eagles first pre-season game

At Fat Albert's Billiards, players show their "after game" faces.

Harriet brought her usual cheerful personality to the Cherry Hill Senior Festival to educate others to our club.

At Time Out Entertainment, these dancers know how to have fun!

Shenanigans at the Rowan Edelman Planetarium

And Pizza afterwards. Yep, Planetarium and pizza!

The picnic "Croquet Crowd"

February Social: Prior to the dramatic performance by Dr. Daisy Century, members get their nacho meat, cheese and vegetable fixings

Fantastic Single Seniors

Formerly Fantastic 50+ Singles Social Club