Sunday, September 23, 2016

Whole Foods Plaza, Rt 73

Marlton, NJ 08053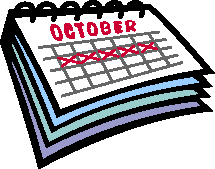 Join us for a day of fun and laughs. Scavenger hunt followed by dinner at ALLORA Restaurant. At 2:45 PM, meet in the parking lot of the ALLORA RESTAURANT located in the Whole Foods Plaza (Rte. #73), Marlton, NJ. Look for our YELLOW balloon.

  Each car and participants will be given a list of the items to locate and bring back by 5:00PM to the initial starting place. DON'T BE LATE! We have a 5:30PM dinner reservation for our group at a fixed price of $34. BYOB

  The car that collected the most items on the list will be announced at the dinner and each participant in the winning car will receive a prize!

   RSVP your participation in the hunt by calling LINDA SWITZER at 856.627.4070. Leave a message that you intend to enter a car and who your passengers will be. The more the merrier. Your message will also serve as your reservation for the dinner group. ALL RSVPs MUST BE CALLED IN NO LATER THAN SEPTEMBER 20th.

   3rd Annual Scavenger Hunt

        at the Allora Restaurant in Marlton, NJ