Bellmawr VFW 

81 S. Lowell Ave

Bellmawr, NJ 08031

6:30 to 9:30 PM Doors open at 6 PM

$10 including food and beverages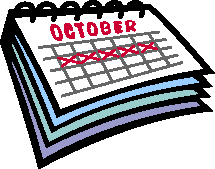 The Summer Team has an enjoyable night planned, featuring an interesting presentation called "Haunted Haddonfield" from Bill Meehan, a member of the Haddonfield Historical Society and author of the book of the same name. Many of us have heard of the haunted houses of Haddonfield, now hear the inside story from Bill.  

    Wewill be offering an indoor picnic buffet of hot dogs, salads, and ice cream for dessert. So we can ensure there is enough food, please reply to this Wake Up to let me know you plan to attend. Thanks to those that have already responded.  

     Doors open at 6 pm. Charge is $10 per person which includes food and beverages. Soft drinks are served free of charge, but if you want to BYOB the bar will serve you and provide setups. The bar also offers a full selection of drinks for $2. We will also have a 50-50 drawing.

Personalized Driving Directions: 




      Monthly Social

        at the VFW in Bellmawr, NJ