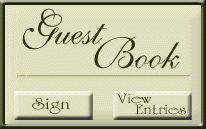 Picnic croquet competitors make nice with smiles. Back: Tom and Linda. 

Front, from left: Patti, Linda, Shirl, Judy

Pool sharks at Fat Albert's

From left: Elaine, Esther, Barb, Sandra, Patti, Eva and Tom

St. Patty's Day shenanigans at Geet's Diner with performer Jack Peacock

Please sign our guest book

Fantastic 50+ Singles Social Club

With their smiles, Tom and Harriet brighten the 2019 Philadelphia Eagles first pre-season game

At Fat Albert's Billiards, Frank demonstrates the proper pool shooting stance, shoulder and arm position, as well as the hand-bridge position to Anna (left) and Elaine

Harriet brought her usual cheerful personality to the Cherry Hill Senior Festival to educate others to our club.

After listening and dancing to Jack Peacock's music at Time Out Entertainment and Grill in Barrington, NJ, Fan 50s folks toast to one another.